Integrity, one of our core values, is the state of being whole and complete. We welcome your integral role in our community, our "whole." Be a part of a community that cares!
Join our Community of Heart: a group of families, individuals and businesses who want to ensure Educo offers life-changing courses for generations to come. They give to sustain the organization, care for the wild and beautiful land on which we run our courses and ensure that families and students from all economic backgrounds can access Educo.
Make a one-time donation or set up a monthly, sustainable donation to Educo. When you join the Community of Heart, you can expect updates about Educo news, thank you notes and appreciation surprises!
Community of Heart donations are non-designated, unrestricted donations for Educo's continued development, guided by our Board of Directors' decisions.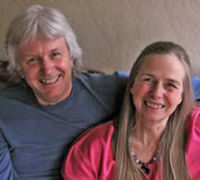 Sarah Fleury
By the time most people are grownups they have all kinds of crazy notions about what they can and cannot do. Educo is a place where anyone, of any age, can take some risks, have a whole lot of fun, face some scary moments and find out, for themselves, what they are made of. Our daughter spent thirteen summers there. If we had more children, we would have sent the lot of them.