SEPT 14, 2022 – WHAT A FANTASTIC SUMMER!
Dear Educo Community,
What a treat it was to have campers back at Educo this summer. It was incredible to see students challenging themselves on the high ropes and climbing wall, learning new skills in the mountains and making connections to the land and each other. The stories of personal growth shared by the campers and their parents is the fuel that continues to motivate our incredible staff!
Speaking of staff, it is with immense gratitude that we thank our staff from this summer for the expertise, effort and joy they brought every day to working with youth. We were blessed with genuine, good natured staff that are passionate about Educo programming and it is our sincere hope that all of our staff returns again next summer to build upon this summers programs and lead Educo to even greater heights.
Prior to the summer, we were fortunate to receive a grant from the BC Government Gaming Commission to install a new well. Nicknamed "Hugeau" (thanks volunteers from Chantier Jeunesse!), it will provide clean drinking water and running water in the kitchen for years to come. If you were wondering, Stella is still operating and it's fun to see the kids pumping the well to cool off by soaking their heads under the tap! Next year's projects will hopefully include a floating dock upgrade as the beavers are pretty diligent at raising the lake level every year!
For parents, next year's camp schedule has been created and can be found at www.jumpcanadacamps.com. Of special note is "Super Early Bird Pricing" that provides a discount of 20% for camp registration and full payment before November 30 for next years programs.
Lastly, a huge thank you to the Educo community members that supported Educo through volunteering, donations and sending your children to our camps this summer. The Educo community is indeed a special group of people that I personally feel very privileged to be part of this past year. As my official time with Educo draws to a close, I will be with you all in spirit next summer and I look forward to meeting more members of this awesome community at future Educo events.
Best regards,
Simon
Feb 1, 2022 – EDUCO ADVENTURE SCHOOL IS OPEN AGAIN!
Dear Educo Community,
It's been 2 long years of waiting, of braving forest fires and pandemics but we're finally gearing up for another summer season at Educo Adventure School. 
As Educo long-timers are aware, Educo is now operating under the umbrella of the JUMP! Foundation. JUMP! believes passionately in transformational learning for youth and in fact was founded by an Educo alumni. You can find more to this story here. This synergy between JUMP! and Educo will be apparent in our new offerings this year. While all the programs are now branded under the JUMP! name, the programs taking place at the Educo Adventure School will carry on the 50 year legacy started by Geoff Tisch.  Those that have attended Educo in the past will recognize the traditional Educo programs (now called "Adventure Programs") that see students heading deep into the backcountry by trail and water. It's an exciting time at JUMP! as we strive to honour the Educo legacy while also incorporating the best of JUMP! into our offerings.
New this year, and in line with JUMP!'s guiding philosophies, are our Leadership weeks focussed on building young, passionate leaders capable to understanding and acting on issues related to Diversity, Equity, Inclusion & Belonging and Global Citizenship. These Leadership programs are built on the foundation of JUMP!'s international work with over 30,000 students and have a profoundly positive impact on how students interact with the world around them.
Also new are our Community Programs. For the first time we are offering a "Parent & Child Week" to assist families to create stronger and deeper connections through outdoor adventure. We're excited by all of our new programs of course, but personally, this one is near to my heart as I will be bringing up my daughter for this week! We are also looking to support new Adventure Guide hopefuls as they being their journey into this rewarding career that builds skills and relationships for life. If this speaks to you, please look at our Certification Courses available!
You can find all these programs at this site. https://www.jumpcanadacamps.com/ 
When arriving at the Educo Adventure School site, folks familiar with the buildings and spaces will notice that the site has never looked better. Two summers of consecutive maintenance work has left the site in great condition and ready to go! Of course, we still hope to have a "Volunteer Weekend" in mid May where the last finishing touches on the cabins, dock and well projects will be completed so stay tuned for this news via email and the website. It should be noted that while Covid restrictions are easing, we will still need to operate with an abundance of Covid precautions in place. For those looking for our specific guidelines related Covid, please find that document here. 
We look forward to a fresh start in the Spring with you. Please reach out with any questions and stay tuned for updates as they become available.
Simon Bright
JUMP! Canada Director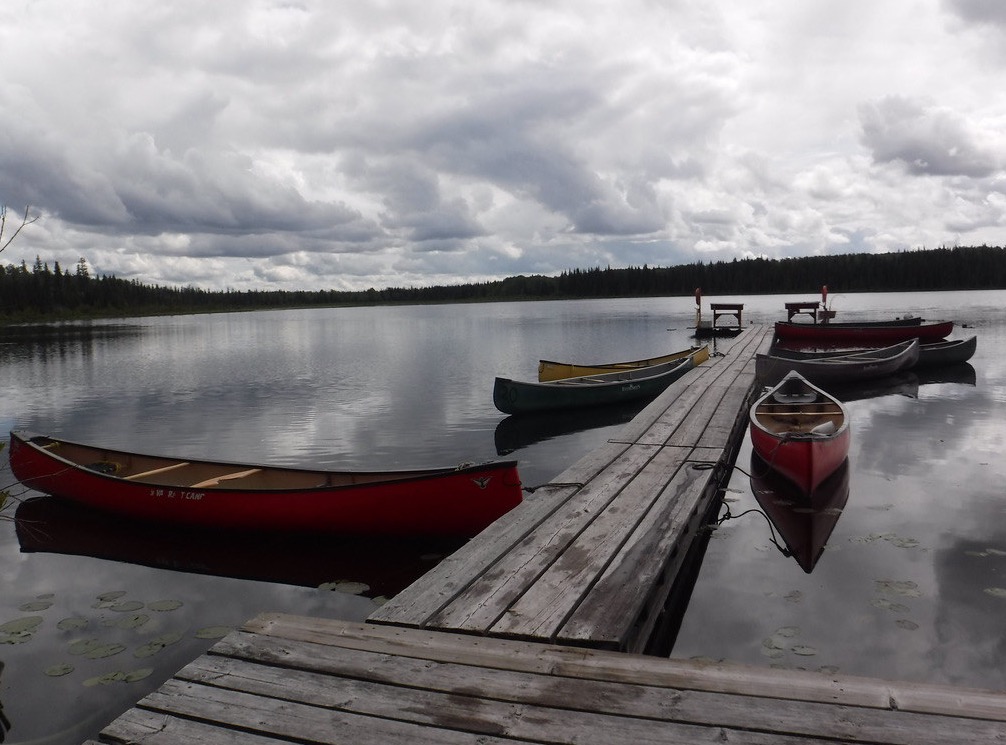 March 1, 2021  |  COVID-19 Update
Dear Educo Community,
Due to the continued COVID-19 restrictions and uncertainty for when these will change in 2021, we have made the extremely difficult decision to suspend programming at the Educo site for the 2021 season. Please consider this our official announcement that we will not be running school group programs on the Educo site in May and June or open-enrollment programs in July and August. 
We are hopeful to be able to start running programs again in the spring of 2022.
Let's make sure BC youth get outside and stay engaged this summer! Under current restrictions, overnight camps are specifically prohibited. However, some summer camps with less remote sites are planning to provide day and family programming. In communicating this decision as early as possible, our hope is that youth and families can explore some of these day and family camp options for summer 2021. We highly encourage you to research what other options for outdoor programs might be out there. You can find a list of camps here. For those parents looking for alternatives to in-person programs, JUMP! Connected will also be offering individual enrollment in virtual programs focusing on the areas of diversity, equity and inclusion, student leadership, and the UN global sustainable development goals (SDGs). 
For families that enrolled early, or opted last spring to hold their 2020 deposit payment towards 2021, we will be reaching out directly to provide a refund or coordinate a hold for future programs. Please keep an eye on your inbox (and perhaps your spam folder as well) for this communication.
For those individuals who donated to our winter fundraising campaign, thank you again and please rest assured that although the tarp-style tents (aka "mids") will not be purchased this year, your contribution is being carefully held and will specifically be put towards out-trip-gear-related needs in future years.
In the meantime, we plan to again take advantage of the closure this upcoming summer to complete site development and maintenance projects. We would love the support of community members out at the site this summer! Keep your eyes peeled for news on that front and if this is of immediate interest to you, or you have any creative suggestions to utilize the Educo site this summer, please don't hesitate to reach out.
We want to recognize that this is the second consecutive year of closures at Educo due to COVID-19 restrictions. We want to reassure our Educo community members that Educo is planning to relaunch school group programs and open-enrollment programs in spectacular fashion at Educo in 2022. We will communicate updates to the Educo community as plans to reopen are solidified. We remain steadfastly committed to offering opportunities for youth to appreciate the natural world, disconnect from technology, explore leadership, build resilience, and much more in the future.
We look forward to a fresh start in 2022 with you. Please reach out with any questions and stay tuned for updates as they become available.
The JUMP! Canada Team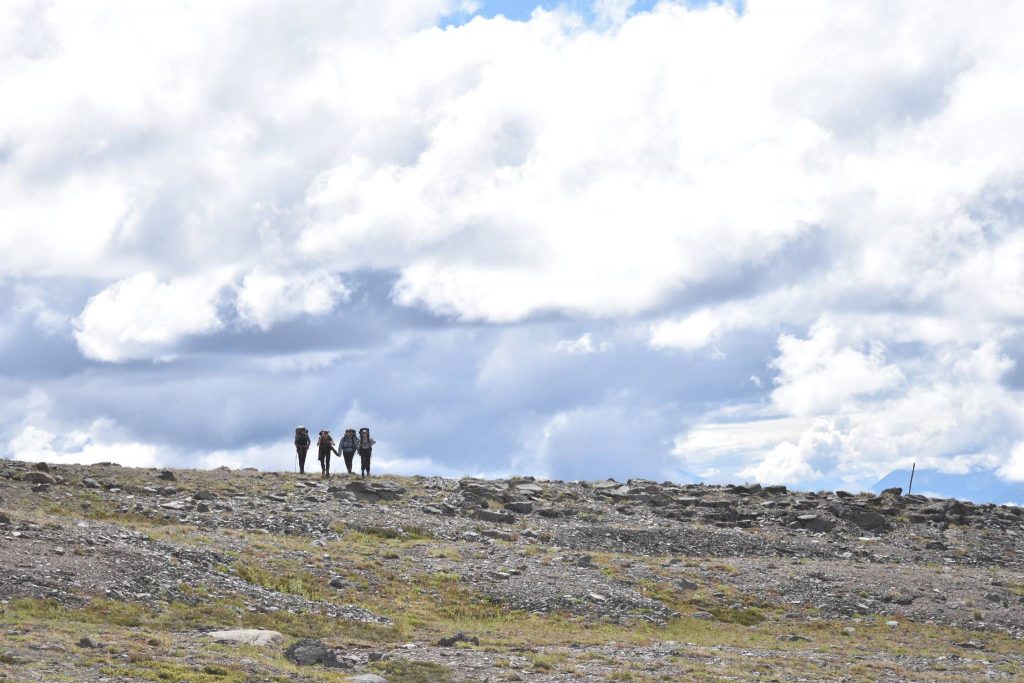 November 20, 2020  |  COVID-19 Update
Dear Educo Community,
Here we are in the month where the summer calendar would usually be announced and summer registration would usually kick off. We're posting this now in order to give everyone a heads up that we've decided to push the release of the 2021 calendar and the opening of 2021 registration to sometime in January. So hold tight, it's all coming soon!
Our full-time team is currently working hard to create not just one solid plan for 2021, but multiple solid contingency plans as well. We're continuously staying up to date both with provincial regulations and industry standards, including attending the Wilderness Risk Management Conference and participating in BC Camps Association Town Halls, so that we can develop and share program-specific COVID-19 policies and protocols alongside our program offerings and dates. We are aware that we'll need to be adaptable and creative in how we run, so that we can ensure fun and learning takes place while we continue to uphold health and safety as our top priority.
In the meantime, we would like to invite you to join us online in lieu of a Fall Clean Up Weekend to connect, laugh, and learn with each other as a community. Everyone is welcome! One benefit of a virtual space is that location need not be an issue, so we hope to see as many people as possible. For the full details and to RSVP, please visit our Eventbrite page: https://www.eventbrite.com/e/educo-community-open-house-2020-tickets-130041695211.
Hope to see you on the 28th,
The Educo-JUMP! Canada Team (ie. Amber & Arizona)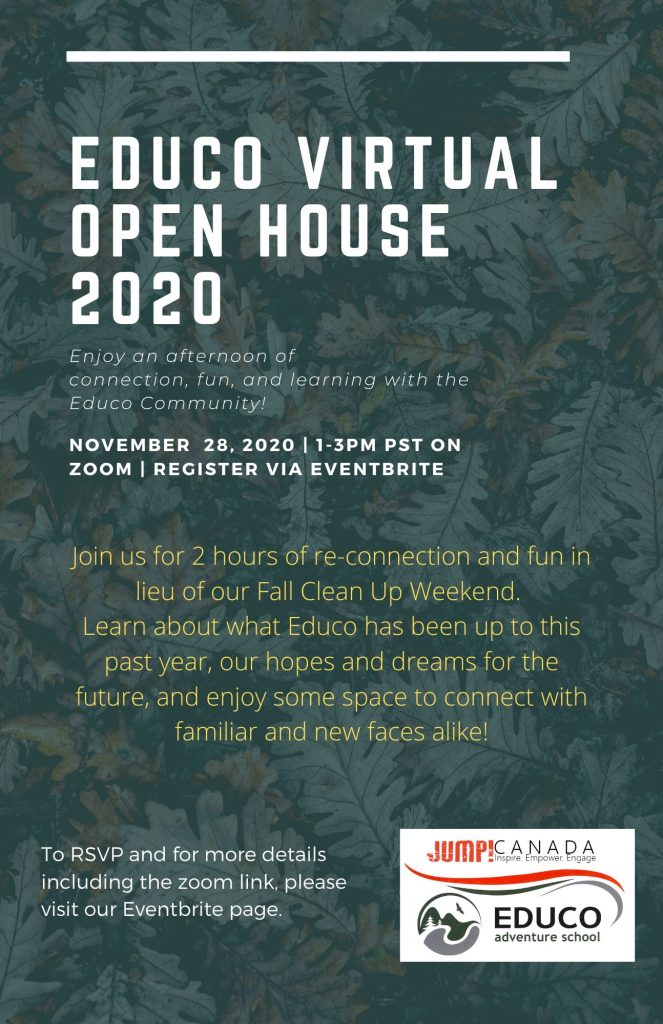 May 26, 2020  |  COVID-19 Update
Dear Educo Community,
Educo is a place that draws forth and brings out the best in each of us. Educo is a community of people who have grown together for generations. Educo is a set of experiences that fills our journals with reflections, our minds with memories of magnificent views, and our Rec Hall with course theme flags. As the world moves through a time of great turmoil, it feels like now, more than ever, the world needs more Educo. It is with heavy hearts that we share this update.
BC Camps Association has received a decision from the Provincial Health Officer, Dr. Bonnie Henry, regarding summer camps. Dr. Henry's team shared with the BCCA that "the risk to public health this summer of overnight camps is too great to endorse." With this clear directive from public health authorities, we have made the difficult decision to cancel all our open-enrollment programs for the summer of 2020.
We will be reaching out directly over the next week to families who are currently registered to discuss options regarding deposit payments, so keep an eye on your inbox (and perhaps your spam folder as well).
COVID-19 is giving us a moment to pause and draw inspiration from all the course themes that hang in our Rec Hall. One, in particular, has been inspiring our planning through this pandemic: Balance Your Strength. In the spirit of responding to change and challenges with grace and positivity, we will spend the summer focusing on balancing our strengths. We will put our energy into site maintenance and development (renovations, enhancements, groundskeeping, etc) as well as program planning and development (building curriculums for future years, scouting mountain routes, etc). This work will lay the foundation for us to thrive out of COVID-19 and come back stronger than ever in 2021.
If the public health authorities reduce social distancing measures before winter arrives at the site, we will be looking at options for community members to come out to the site to volunteer on work projects and we will provide updates on this when we have them.
If you're interested in virtual summer camp alternatives for 2020, check out this set of innovative virtual programming: http://jumpfoundation.org/connectedsummer
If you have ideas, questions, or concerns, please don't hesitate to call us at 250-395-3388.
For those who remember the story: good luck, bad luck, who knows?
The Educo Team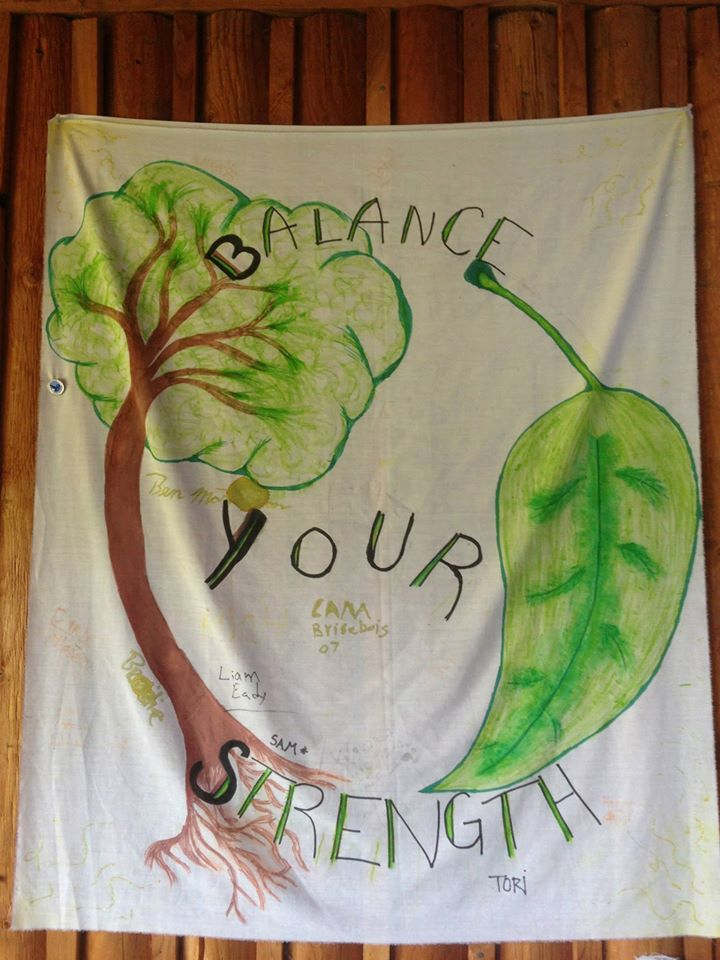 April 7, 2020  |  COVID-19 Update
Much of what was communicated previously remains the same; the main update today is that we are extending our decision regarding spring school and community group programs. We now plan to keep the Educo site closed through June 30th, 2020. We will be reaching out directly to groups that have bookings in June to discuss options.
We are cautiously optimistic that our open-enrollment summer programs will continue forward as planned, which would mean welcoming the first set of students on July 6th, 2020. Our summer programs would be followed by fall school and community group programs in September and possibly early October.
Our team is committed to supporting and inspiring youth however we can through both this challenging stretch and through whatever transitions may come after. We will be sharing online engagement opportunities that are available through our partner, the JUMP! Foundation. If you are a youth between the ages of 13-24 who is interested, or know one who may be, block off April 18th and 19th in your calendar for the Global YouthFest Virtual Conference. For more details or to register for this free event, click here.
If you have ideas, questions, or concerns, please don't hesitate to call us at 250-395-3388. 
Wishing you all good health and moments of deep connection,
The Educo Team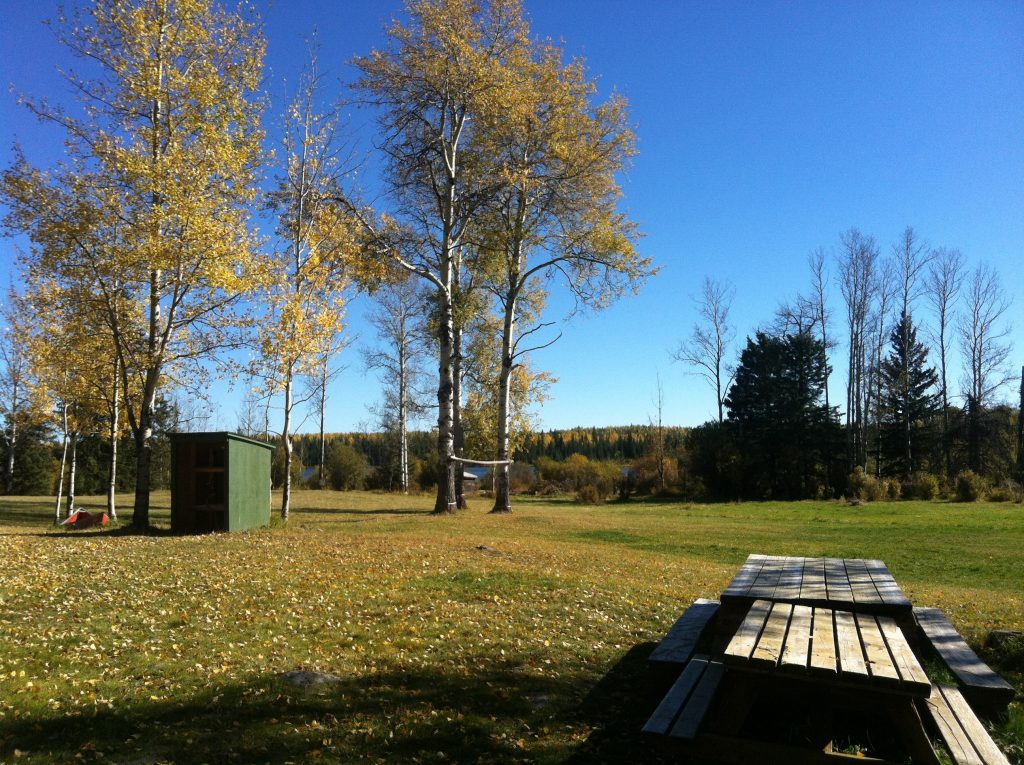 March 24, 2020  |  COVID-19 Update
As you likely already know, Educo is a place where youth can let loose, have fun, and be accepted for who they are. It's also a place where they can develop the habit of responding to change and challenges with strength and positivity. We're watching as the situation develops with COVID-19 to ensure we can continue to hold that space when it is once again appropriate to do so. 
After a lot of thought and research, we've made the difficult decision to keep the Educo site closed through May 31st, 2020.  We will be reaching out directly to all partner organizations and schools that have bookings in May to discuss options.
We are following guidelines provided by public health authorities and monitoring recommendations from the BC Camping Association. The health and safety of our students, staff, and community members is our highest priority; all our subsequent decisions will be made with this in mind. 
Based on the current guidelines and recommendations, we plan to open the site for school and community group programs on June 1st and continue with our open-enrollment programs in July and August. 
If you are currently registered or are considering registering, please rest assured that any deposits and/or course fees will be reimbursed in the event that we have to cancel your program due to COVID-19.
We will provide an update every other week regarding potential changes to our 2020 program schedule. The fluidity of information on COVID-19 is unprecedented, so if significant information is available before our scheduled update we will provide it as it comes in. 
In the meantime, remember: it takes a little bit of solitude, and a whole lot of gratitude, and a truly loving attitude, to live in this world today 🎶
Sending love from our homes to yours,
The Educo Team