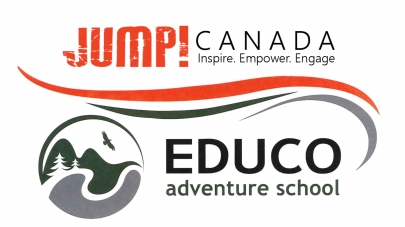 Educo Adventure School acknowledges both here and on each program that we are grateful to live, learn, and teach on the traditional territories of the Secwepemc Nation.
Our Mission
Inspiring young people for life through transformative wilderness experiences. Young people are encouraged to invite challenge, express themselves, support each other, accept opportunities, and participate in the adventures of life.
Our Values
Our History
Educo was founded by Geoff Tisch in 1969 and registered as a nonprofit organization under the BC Society Act in May 1970. Educo achieved charitable status some years later. Educo School was the registered name of our organization until 2020. In 2020 Educo School underwent a legal name change to JUMP! Canada Society. The names Educo, Educo Canada, and Educo Adventure School are now used to refer to JUMP! Canada Society programs that run from the Little Holden site just outside of 100 Mile House, BC.
The JUMP! Connection
JUMP! was founded by an inspired Educo alumnus. After the 2017 summer season, when wildfires caused program cancellations that threatened the future of Educo, JUMP! stepped in to lend a hand and a beautiful partnership was born. When Geoff Tisch emailed from New Zealand to offer his blessing regarding the relatively new relationship between JUMP! and Educo he wrote that "they are of the same spirit and intent" and we couldn't agree more.
Associations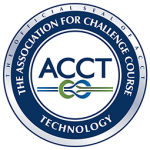 ACCT develops, refines, and publishes standards for installing, maintaining, and managing challenge courses. Educo's high ropes course, climbing wall, and gear are all inspected annually by Adventureworks! Associates, Inc.