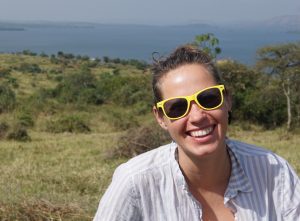 My name is Kash and I am extremely excited and honoured to be leading and learning from the EducoProgrammes this summer! Originally, I am from Poland, however I was raised on the other side of the world in Singapore and since school I have had the opportunity to travel, live or work in over 40 countries; hence I very much feel like a citizen of the world.
I am an educator with 15 years of experience; from coaching basketball, managing summer schools and camp programs to teaching English, social studies and literacy, running kids' and youth clubs as well as facilitating childcare training in the hospitality industry.  I have worked in a local Maldivian school, facilitated programs in various international schools from Switzerland to Malaysia, taught in language schools in Poland and Singapore,  worked in and ran summer schools and camps in the UK, US and Spain and managed the largest children's club in a remote resort in the middle of the Indian Ocean. All these experiences will inform my leadership this summer, as I join the Educo team to once again create the special space that Educo offers to youth.
Beyond working with children and young people as a role model and mentor, my interests include philosophy, psychology and pedagogy, all of which inform my passion for outdoor education. Being close to nature brings me peace and a sense of connection and joy. I also enjoy writing and drawing; finding fulfillment in creative self expression/exploration. Pushing myself beyond my comfort zone is what drives my choices and leads me towards personal growth – from skydiving, whitewater rafting and learning to sail, to camping in the middle of the Ugandan bush, hiking and travelling the world alone to taking part in detox and meditation retreats and saying YES to the beautiful opportunities that the universe brings my way.
May Educo 2019 be another such amazing experience– I look forward to creating an unforgettable space and program with the team and co-facilitating life-changing experience through out the summer for all of us involved!